The best water filtration system for you depends on a number of factors such as your location and personal needs. Fortunately, High Water Standard carries a wide range of water filters, so we can always find the right solution for you. The three main systems we offer are: single-level, multi-level, and custom water filters.
3 Stage
Portable Countertop Water Filter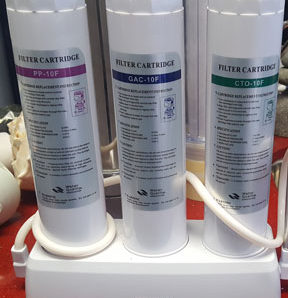 Zeta 3 offers product that utilizes a three stage filtration approach, producing clean drinking water for an entire household. By eliminating the impurities present in regular, municipal-fed water, your family can enjoy a healthier diet and water source without worries.
Zeta Water Filter is easy to install, takes up little space, and provides an attractive appliance function for clean water production.
5 Stage
Reverse Osmosis System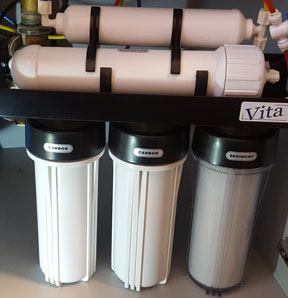 Five Stage Residential Reverse Osmosis System 50 Gallons per day produces pure water much faster than most Reverse Osmosis System sold in stores locally, which usually produce only 25 gallons per day membranes or less.
Reverse osmosis, also known as hyper-filtration, is a process that reduces the particles down to a molecular level. Great for drinking water, ice makers, coffee, tea, juice, soups, pets and plants.
6 Stage
Reverse Osmosis System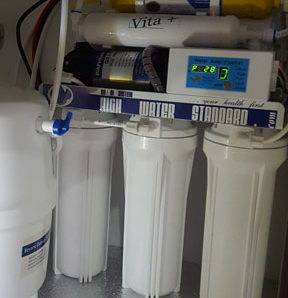 The six-stage system provides an affordable alternative to bottled water, conveniently located right in your home. The same process used by major bottled water companies, reverse osmosis reduces the salts and other impurities, producing high quality drinking water. Reduces: copper, lead, fluoride, cadmium, radium 226/228, selenium, arsenic, cysts, barium, hexavalent and trivalent chromium, odor and many more.