High Water Standard is a company with a pretty long story behind its brand name.
It happened that the owner of the company (Igor Gramyko) graduated university and became a geophysicist.
His passion for water he turned into business starting working in the water filter industry more than 15 years ago, earning knowledge and experience. Over a decade ago years ago High Water Standard was born. Igor started working alone with relatively simple water filter systems. However, the company has been growing through all these years.
At this moment High Water Standard consists from 6 highly experienced people. We do believe that to be a successful company you need to hire not a lot of people, but hire right people, and it is what High Water Standard does. If we combine our experience in water filter industry we will get at about 100 years. Are not we experienced but not old, ah?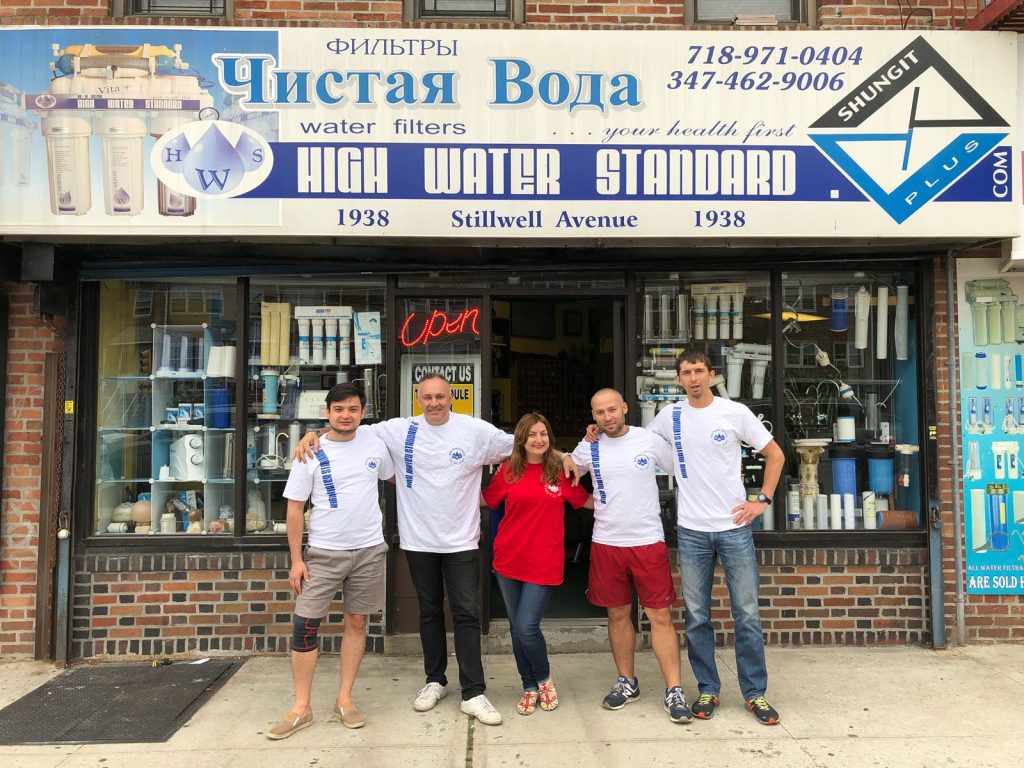 So, experience is our big advantage. We do know water filter business inside and out, and problems which people encounter with. High Water Standard water specialists are almost even able to describe water problems in NYC by boroughs.
Knowledge and proper treatment of our customers let`s us to have thoughtands grateful clients.
We do provide basic, advanced and complicated water filter system installation in New York. As well, as service, repair and maintenance of any kind of water filter systems. If you have problems with water, High Water Standard will solve them on the highest level.
Request a Free Water Filter Consultation
Learn more about the quality of your drinking water.
Experience a Higher Water
Standard for Yourself
We improve lives by improving water. With our custom water treatment
services, you save on the important things – time, money, and health – so you
can live better, work better, and feel better.